CLAYTON OF BELGIUM NV BORNEM, Belgium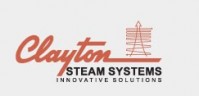 Clayton Steam Systems is a world leader in the design and supply of advanced steam systems. The company was founded in 1935 to investigate and develop new concepts in engineering.Clayton Steam systems situated in Bornem, Belgium are the headquarters for Europe, Africa and the Middle East, assuring production, sales and service of thousands of advanced stem systems all over these continents. A extensive network of sales and service representatives contributes to the worldwide success of our systems. Loyal Clayton customers include well known manufacturing companies, dairies, pharmaceutical companies, beverage companies, power stations, petrochemical companies, hospitals, shipping companies, aerospace, chemicals and many more.

unselect all/select all
You have 0 products selected
Exhaust Gas Boilers
Send enquiry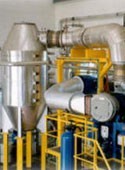 Clayton offers a full line of heat recovery systems for marine, industrial, and power plant applications (co-generation). Our products are in operation around the world, recovering heat from engines, turbines, ovens, and furnaces.